The Board

Janet Moelzer, Linda Ketchum, Sally Jenkins, Maurice Sauser, Shirley Reeves (missing are Dan Downes, Alan Feldmayer, Carolyn Brown, Nora Holmquist).
In Memory of Carol Mapp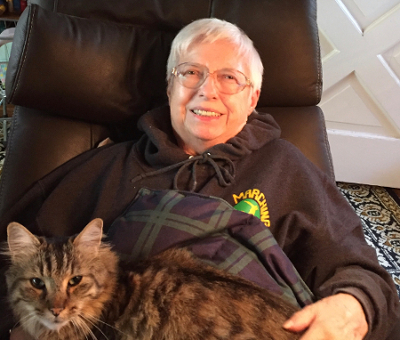 "my passion is still folkdance"
In the 70's Carol danced with a Square Dance group, and was one of those attracted to the dances of Europe and the Balkans who branched out into the Eugene Folk Dancers. Always supportive and active, Carol became a member of the Tolpa performing group Board, a non-profit that would eventually be re-named Veselo Community Folk Dancers. She became part of the Veselo Board, and continued to participate as a Commitee and Board member.
Carol loved to dance, attending week-long workshops in Corvallis and in Stockton. Eventually, her body was not able to dance as much, and so she found others ways to participate. When Veselo moved from being part of Parks and Rec and started dancing at In Shape Athletics Club, Carol volunteered to be greeter and money taker. Her friendly smile welcomed many a visitor who became a regular. We are so thankful to have had her in our midst.
Meet the Board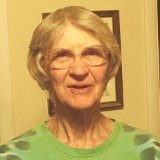 Shirley Reeves – president
I started folk dancing when it was very popular in college, but after that didn't dance again until joining a small group in Florence. I moved back to Eugene in the mid 80's, and was excited to find dance groups for almost every day of the week. After that dancing frenzy, I settled down with the Veselo crowd, eventually joining the committee that runs the weekly music and puts on an annual dance festival. I love the feeling of dancing in a line, feeling the whole line move in unison. Other dancing is fun, but International, and especially Balkan, dancing is addictive for me.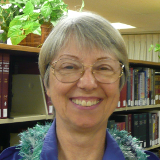 Janet Moelzer – secretary, lead dance instructor
I began folk dancing in 1968, teaching in the mid-70s, on organizing committees in about 1981. These activities started in Honolulu, Hawaii, continued in Eugene, Oregon, and include performing with The Omega Dancers in Hawaii. I have attended many camps, festivals, and workshops, learning the dances from the original instructors.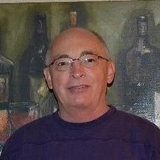 Alan Feldmayer – treasurer
I started dancing after a trip to Israel. I was curious if what we had seen there was being done locally. I just wanted to watch a local group, but the leader indicated that participation was necessary. After months of that focus, I was introduced to international folkdance at the University and shortly after to the Veselo group. I've always been intrigued by different cultures and found dancing was a way to experience parts of those cultures. After a couple years I became a member of a performing group for three years. Dance is a great workout for both mind and body. Some say it will keep us younger.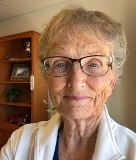 Linda Ketchum – founding member
I am a long time member of Veselo Folk Dancers….was at the beginning of the formation of the group. I have attended many camps, workshops, and dances and still love it! I have met many friends because of folk dancing and continue to meet new people.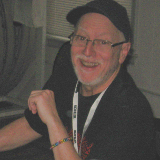 Dan Downes – dance instructor
I credit a PE class at the U of O in the 70's and a good instructor for getting me hooked on dance. After being distracted by square dancing for several years, I overheard someone during intermission at the Hult Center talking about the Veselo group, I checked it out, was encouraged by several dancers to keep working at it and it would get easier. It did and have been hooked ever since attending festivals and workshops throughout the US as well as teaching locally.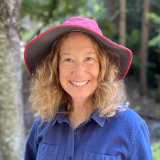 Carolyn Brown
Story…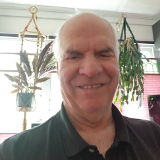 Maurice Sauser
In the latter part of the last century, about 1974, I was divorced. I wandered on for many years the victim of my fate. Then, sometime in 1980, I chanced on folk dancing at Westmoreland Community Center and at the U of O. Girls!!! I continued on and before long I met the light of my life and remarried. Even though I had achieved my original goal for dancing I kept at it and after only thirty years of weekly dances and occasional workshops I managed to learn a few dances and began to let my (metaphorical) hair down. So if you want to learn new social skills and meet new people "Come on down!!!"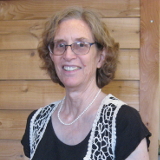 Sally Jenkins – dance instructor
After some introductions and false starts in the '70's, I began to dance regularly in 1998 while living in Montana. I bring experience and insight from folk dancing there and in Oklahoma, where I served variously as co-founder, secretary, and teaching director, in addition to having been a board member and the newsletter editor for the Texas International Folk Dancers. I have attended camps and workshops as well as ordinary weekly dances in a total of 18 states plus the U.S. Virgin Islands, Romania, and Bulgaria. At every single venue I learned something of value.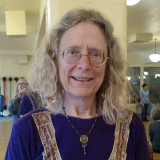 Nora Holmquist – webmaster
Many events have occurred and years have passed between my first immersion in folkdance and my second. Folkdance instilled in me a love of global traditions, cultures, music and dance… as I wandered elsewhere into studying the music of Zimbabwe, Southern Africa, Western Africa, and Java. Retirement gave me time to reconnect with a very welcoming folk dance community. Kudos to Linda.